Our next exam date: 16th March 2024 
Venu: The Malthouse, Saffron Walden, CB10 1EP
STING Performing Arts is an established  LAMDA & Trinity College London center, offering training and examinations to students aged five to twenty five.
LAMDA examinations are accredited qualifications which has been recognized as an awarding organization by Ofqual. All STING tutors are LAMDA practitioners trained to deliver the LAMDA syllabus.
LAMDA provides a richness to learning and supports a deeper understanding of the subject matter, meaning that learners are able to build up their confidence in speech as well as fulfil a love of drama, literature and performance. LAMDA qualifications provide vital life skills to individuals, enhancing creative skills and enabling learning in a fun explorative way. By developing their communication skills, learners are improving their levels of self assurance, confident in the knowledge that they can articulate and express their thoughts and ideas, and importantly make their authentic voice be heard.
We have had over a thousand students over the years take their examinations with us and to date we have a 100% pass rate!
Something that we are very proud of is our ex-students using their examination to gain UCAS points to gain entry to university to seek further education within the arts and other professional fields.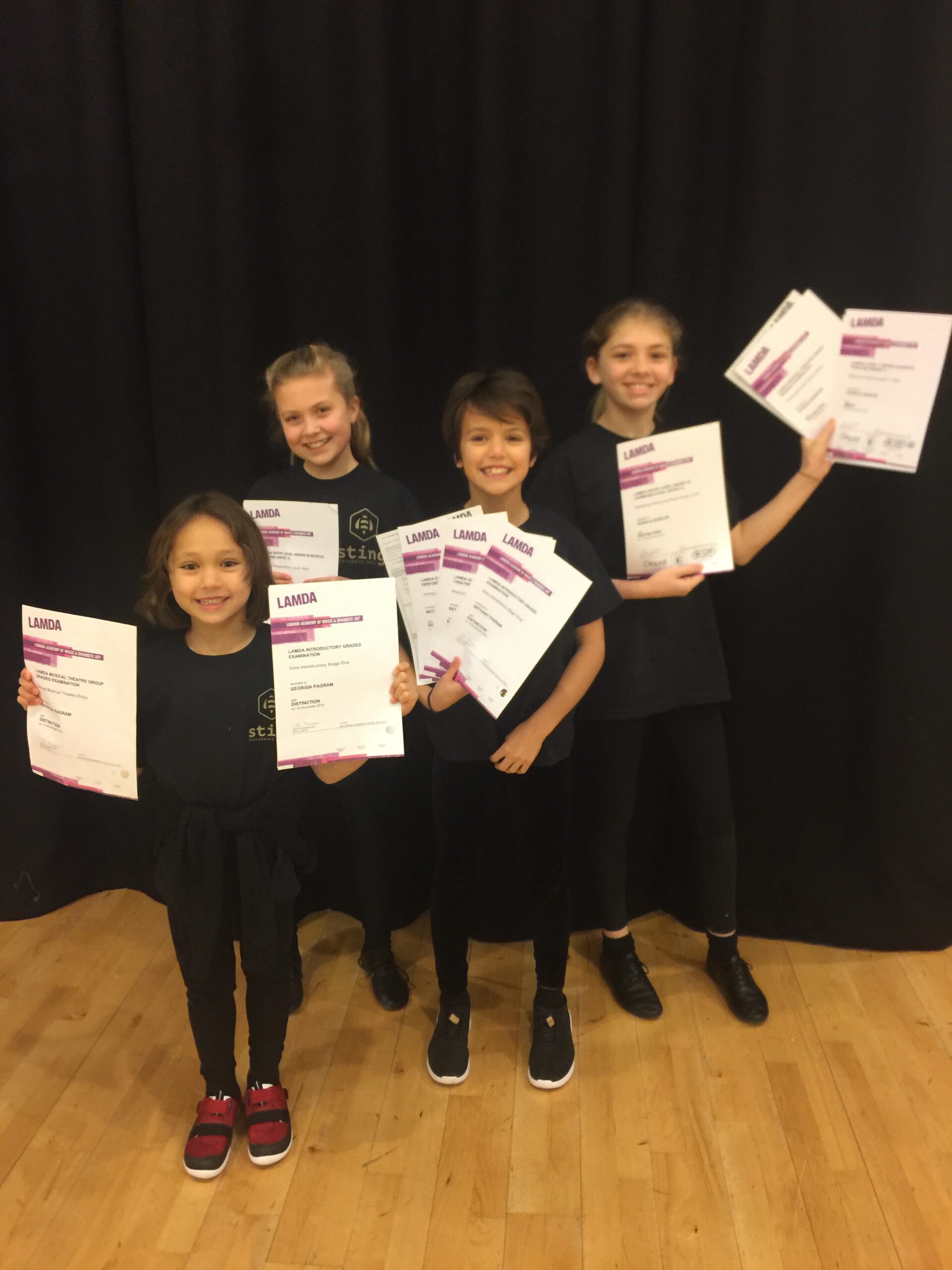 Get in touch with STING today and start performing!