STING Performing Arts is an established  LAMDA & Trinity College London center, offering training and examinations to students aged five to twenty five.
LAMDA examinations are accredited qualifications which has been recognized as an awarding organization by Ofqual. All STING tutors are LAMDA practitioners trained to deliver the LAMDA syllabus.
Trinity College London is an awarding body for qualifications in the arts regulated by Ofqual and all STING staff are equipped to deliver the syllabuses to those who train with us at all levels.
With so many examinations available from Acting,  Musical Theatre, Dance and Music there is an exam available to every student regardless of ability, the syllabuses compliments the personal learning and thinking skills that from part of the national curriculum framework.
We have had over a thousand students over the years take their examinations with us and to date have a 100% pass rate!
Something that we are very proud of is our ex-students using their examination to gain UCAS points to gain entry to university to seek further education within the arts and other professional fields.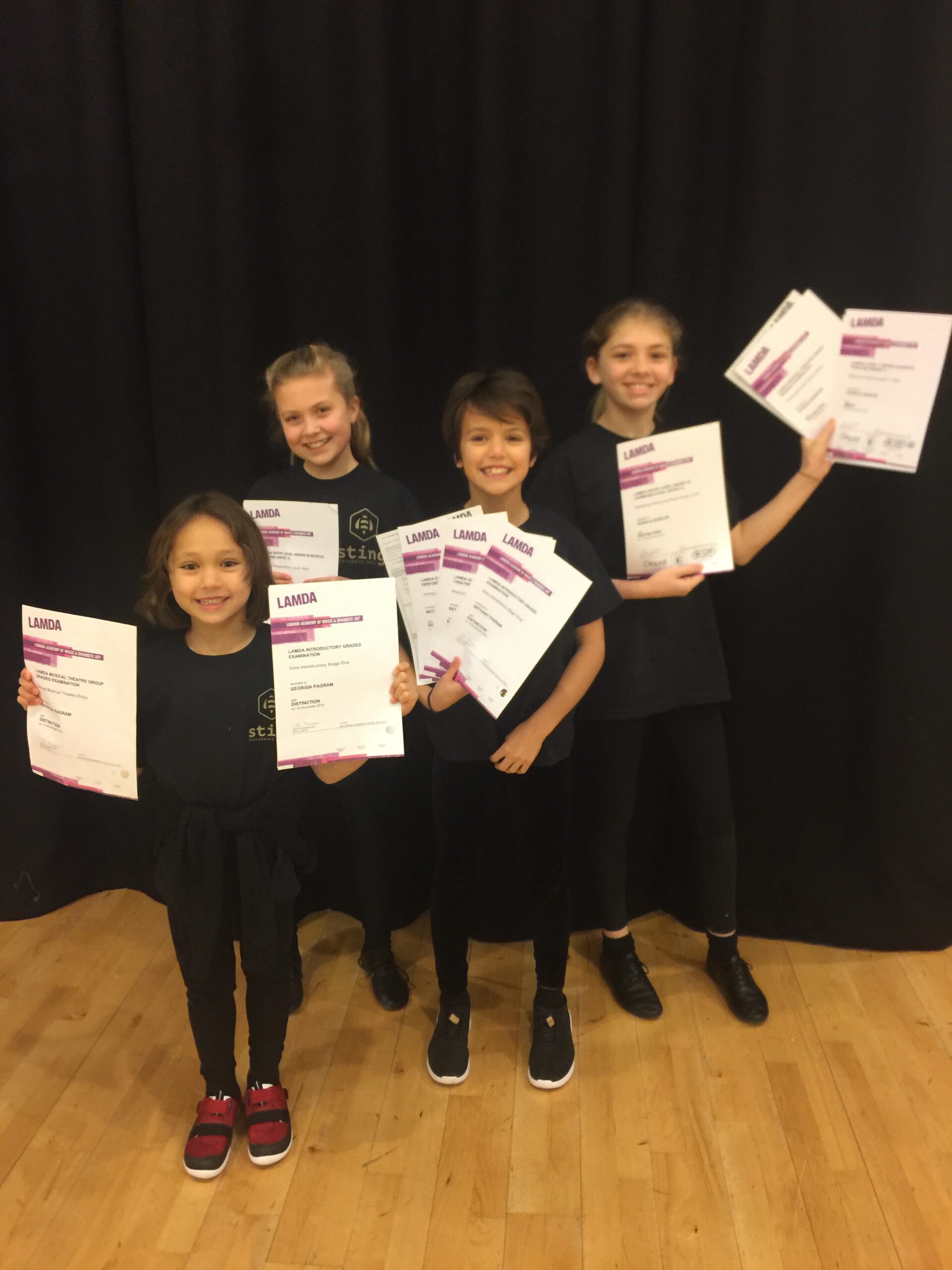 Get in touch with STING today and start performing!