STING Performing Arts offers accessible one-on-one and group classes in performing arts for adults and young people with a learning disability, autism, physical and or sensory impairment across Essex, Herts, London and Cambridge. Our classes focus on dance, musical theatre, drama and singing. Sting is fun environment where everyone can experience the joy of moving with a diverse community where differences are celebrated.
We provide students with opportunities to perform on stage along with experiences in filming, vocal recordings and stage craft. All students that attend gain access to join our Talent agency for representation into the Acting industry.   
We also deliver workshops in specialised educational settings to children aged 5+ and one-one outreach programmes to post 16 students.   
We believe that everybody should have access to keeping fit, dancing, singing and theatre. Performing arts plays a vital role in our mental, physical and well-being health and is proving to be vital in maintaining a better quality of life.  
If you would like to join our Sting 4 All inclusive theatre group or you are an organisation that would like us to come and deliver workshops and outreach programmes, please contact us today. 
Please contact Lisa on lisa@stingperformingarts.com/ 07903192094.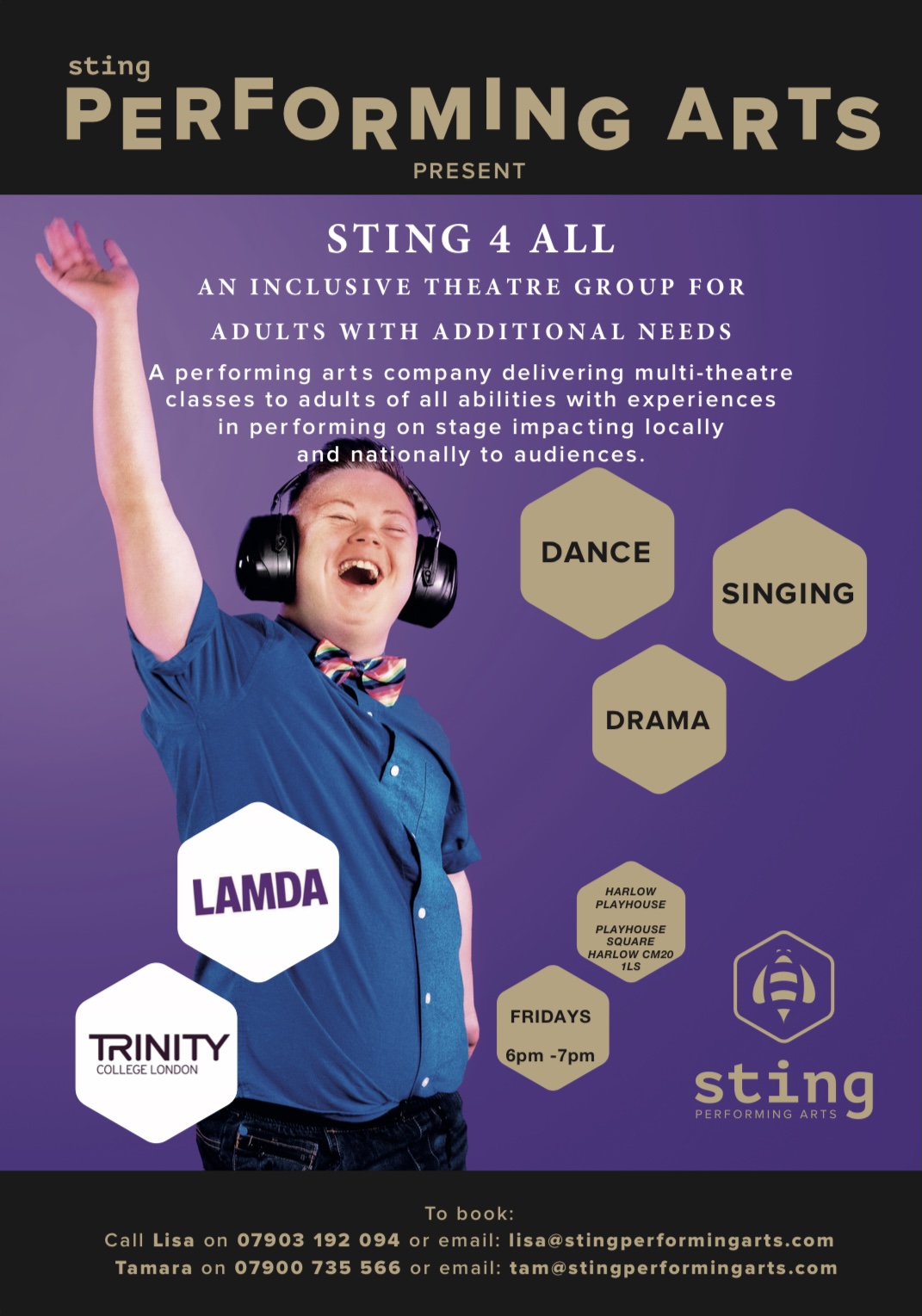 STING Inclusive Theatre is for adults aged 16+ with an additional need, autism and physical disabilities. We deliver weekly classes in the community giving our students the opportunity to dance, sing, act, film and perform to an audience. We also deliver online classes to hubs across Essex in Harlow, Loughton and Saffron Walden. If you would like to join our team please see our class list below.
Friday's during term time  6pm-7pm Harlow Playhouse, Playhouse square Harlow CM20 1LS
Please contact Lisa to book your space: 0790 319 2094 / lisa@stingperformingarts.com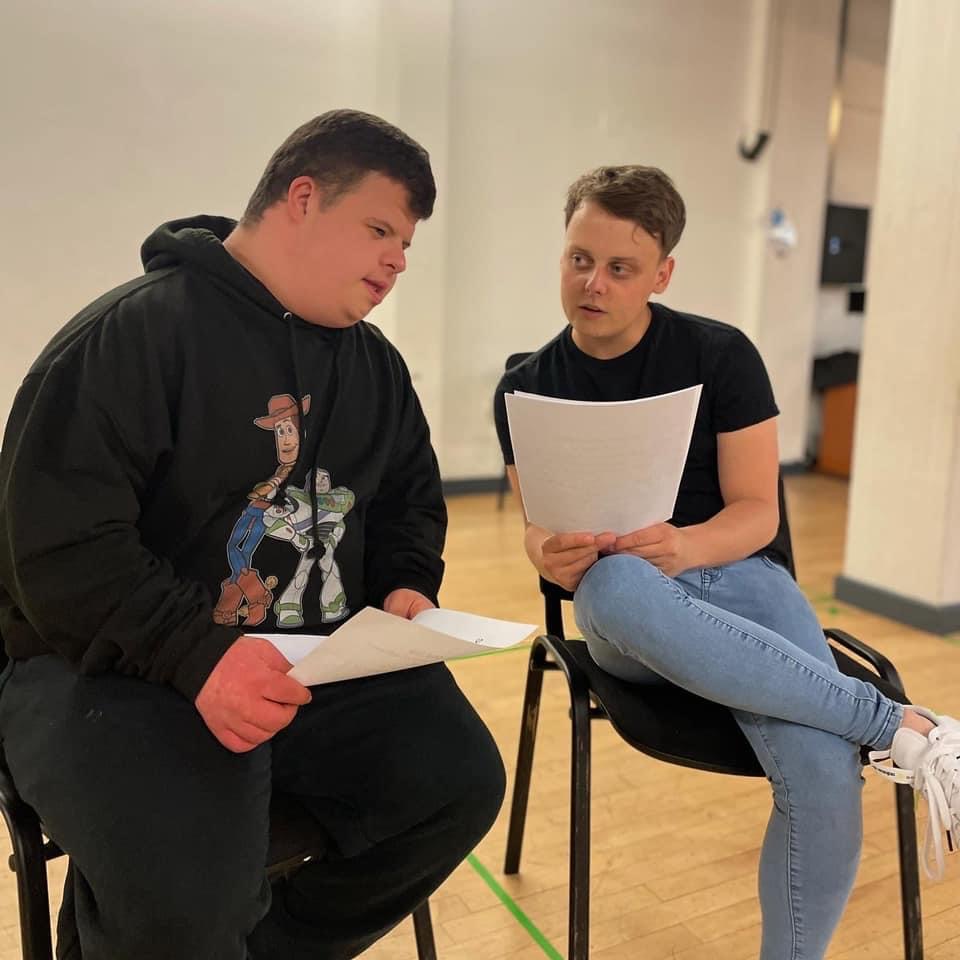 Get in touch with STING today and start performing!