STING Buzzy Bees is a class dedicated to bringing performing arts to children aged 4-6 years old.
STING prides its self on building confidence while inspiring young children to find their independence while learning songs, dances and stories of all the best childhood repertoire.
At Buzzy Bees we introduce the children to the wonderful learning world of performing and sharing. Our Bees are taught in a safe environment with experienced professionals who introduce the children to all aspects of the arts. We believe in nurturing the children's creativity and helping them to build a solid foundation of skills and fienships.
Our Buzzy Bees are introduced to all three disciplines to vary the learning in Dance, rhythm, timing, music and sounds, Drama, improvisation and narrative storytelling. All our students gain experience in performing and we encourage our Buzzy Bees to perform in events and shows. We are proud that are youngest Buzzy Bees aged five have also passed LAMDA (London Academy Of Music and Dramatic Arts) with a 100% pass rate in their verse and prose. Join our creative kids today!
Buzzy Bee Classes 
Classes run every Saturday 9am-10:30am during term time. 
Harlow – Mark Hall Academy and Sports centre, Harlow, CM17 9LR
Saffron Walden – The Malthouse Studios, Hight Street CB10 1EP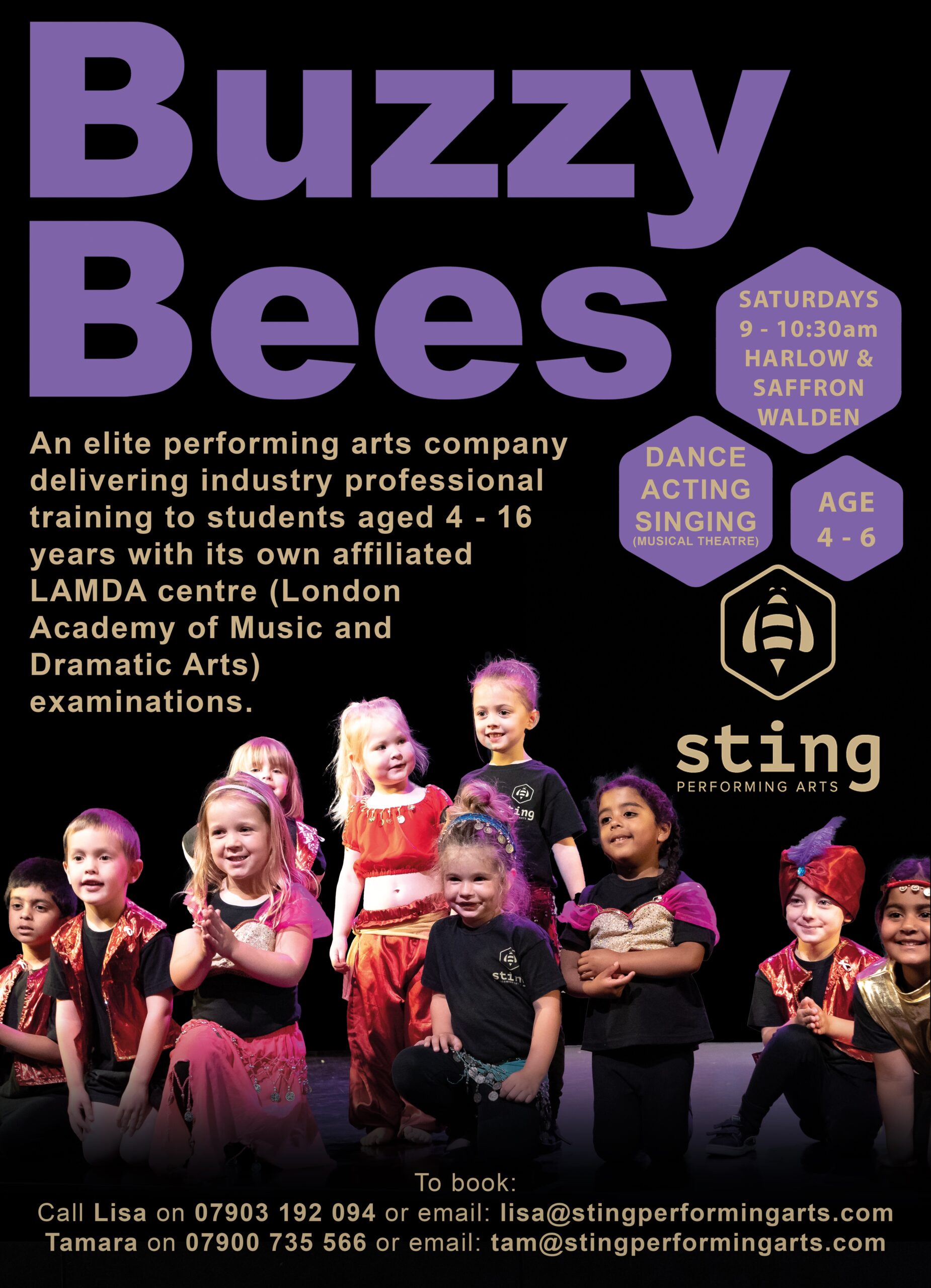 Get in touch with STING today and start performing!