STING Buzzy Bees is a class dedicated to bringing performing arts to children aged 2-5 years old.
STING prides its self on building confidence while inspiring young children to find their independence while learning songs, dances and stories of all the best childhood repertoire.
At Buzzy Bees we introduce the children to the wonderful learning world of performing and sharing. Our Bees are taught in a safe environment with experienced professionals who introduce the children to all aspects of the arts. We believe in nurturing the children's creativity and helping them to build a solid foundation of skills and fienships.
Our Buzzy Bees are introduced to all three disciplines to vary the learning in Dance, rhythm, timing, music and sounds, Drama, improvisation and narrative storytelling. All our students gain experience in performing and we encourage our Buzzy Bees to perform in events and shows. We are proud that are youngest Buzzy Bees aged five have also passed LAMDA (London Academy Of Music and Dramatic Arts) with a 100% pass rate in their verse and prose.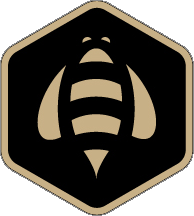 BUZZY BEES CLASSES
Our current Buzzy Bees classes run on:
WEDNESDAYS: 3:45pm – 4:30pm –  Thaxted Margret Street Hall (Ages 3-6)
FRIDAYS: 1pm – 1-45pm Rhodes Art Complex, Bishop's Stortford (ages 2-4)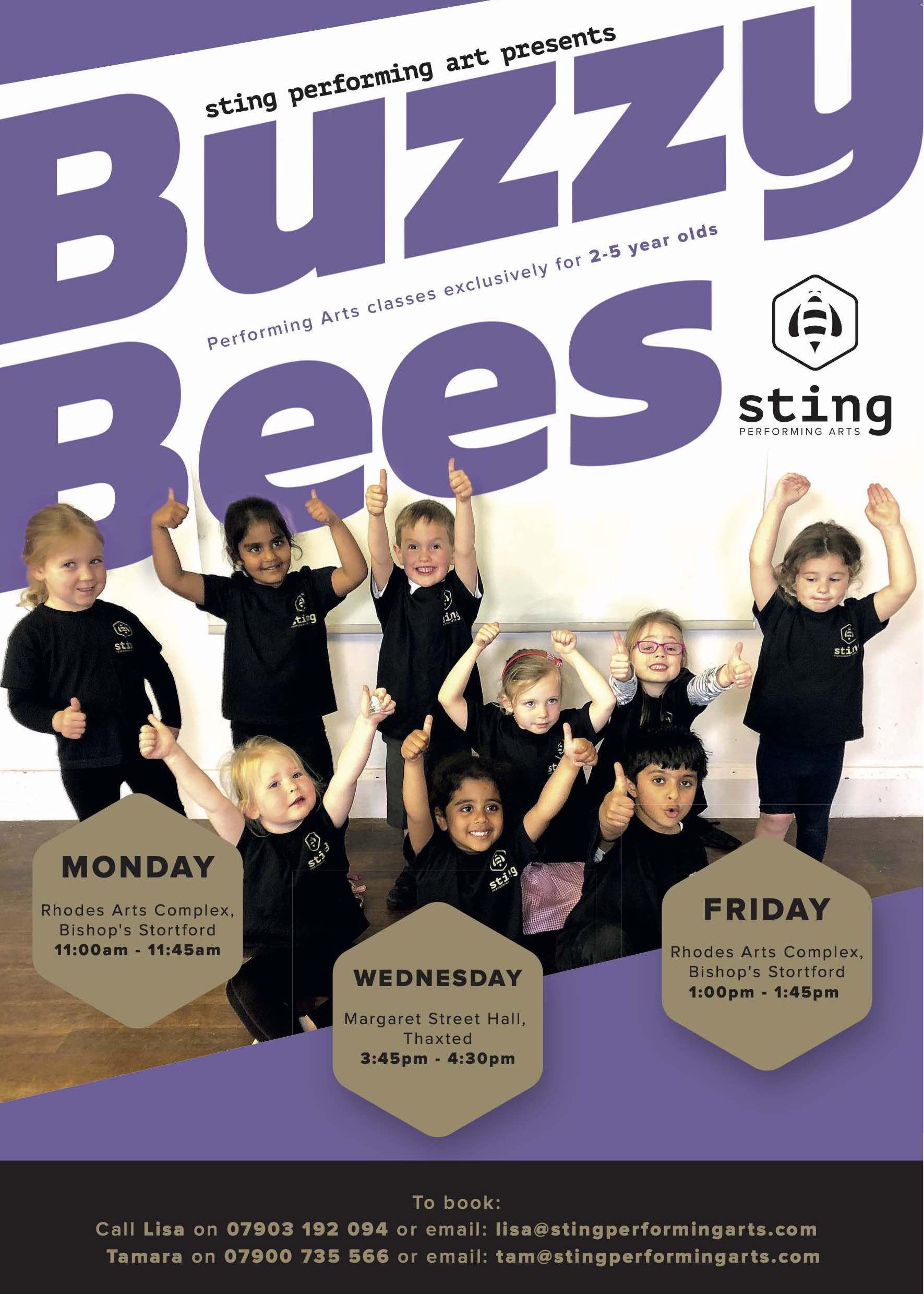 Get in touch with STING today and start performing!
Your number one summer workshop for kids aged from four years to sixteen years old.
SING STARS is our annual workshop running in the summer holidays providing a five day intensive experience of Singing, dancing, professional recording and performing on stage! If your kids love kidz Bop then they will love this.
Every year our workshop is a sell-out. This fun five day workshop will keep your children happy and forever entertained as they receive their own recorded CD or iTunes downloadable tracks.
Our current workshops are highlighted below. Please contact us if you would like to receive further information.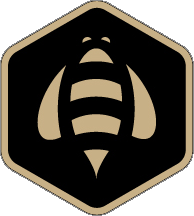 SING STARS 2022 (6+)
Bishops Stortford - South Mill Arts
25th -29th July - 10am-3pm £150
Saffron Walden - The Malthouse 
1st - 5th August - 10am - 3pm £150.00
To book please contact -Lisa@stingperformingarts.com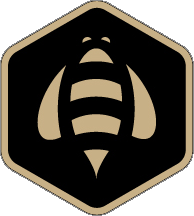 Inclusive Theatre
  Harlow Playhouse  
 Dates to be confirmed
  Each summer we will be providing day time workshops in the summer holidays for adults and young people with supported learning or disabilities. Our workshops run 10am-1pm with focus on performing, filming and recording. 
For more details please contact: